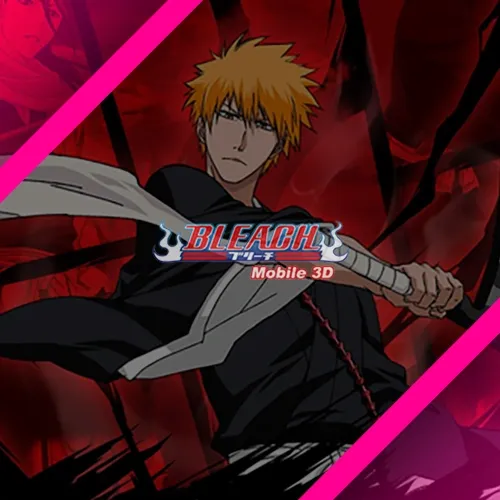 BLEACH Mobile 3D
koramgame
Tentang Bleach Mobile 3D:
====== Game features ======
-- Restoration of Anime Classic, Another story chapter of Soul Reaper Agent--
Joint development by KLabGames,
Original Anime Character, Story Plot& Classic Skill Reappear,
The First ever Genuine 3D MMORPG BLEACH ARPG Mobile Game!
--Reappear of Anime Original Voice, Hundred Stars CV Lineup--
Japan's super popular voice actor lineup, The Top audio-visual feast,
Anime Original CV Reappear, Super Great immersive feel,
Leading you into the other side of the world!
--3D World Open Map,Free exploration on Hueco Mundo --
360 degree free rotation angle of view,Reappear of Soul Society, The Human World, Hueco Mundo.
Famous Scene such as Kurosaki Clinic, Urahara Shop, Rukon District, Las Noches & etc,
Get rid of Simple&Boring Mission Mode, Exploring Human world and Hueco Mundo by anytime!
--13 Court Guard Squads Gather, Experience the Great Fighting Feel--
Bankai! Feel The Power when Ichigo Kurosaki wave his Zanpakuto!
Control the Classic character such as Byakuya Kuchiki,、Kenpachi Zaraki、Uryu Ishida,
Form The Strongest Squad and Experience the Realistic Battle Feel Ever
--Multiplayer Real Time Battle,Become the Real Soul Reaper--
Brand New PVP Mode, Real Time PVP Solo Battle,
Fight The Final Boss, Aizen together with Teammate,
And also Unlimited Multiplayer Hueco Mundo's Big Brawl as well,
Join the battle together and march toward the final chapter!
Lebih banyak